Myia Khela Bsc, PGDipEd
Welcome. I'm the Head Tutor and founder of Maze tuition and received my postgraduate teaching qualification from the esteemed University of Birmingham. I also hold a Bachelor of Science degree in Psychology and English.
Working in various schools and having experience in a number of other roles in the education sector. I pride myself on running a service that benefits every child and I'm a passionate teacher who enthuses students with my love for education.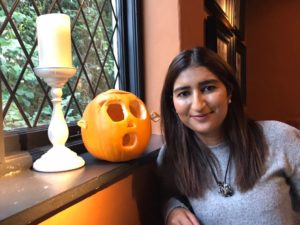 'Miss Khela has a real passion for seeing children do well'.
Maze tuition is a family run tuition service; designed and run by experienced and professional teachers we have a proven track record of success in the Walsall and Birmingham area.
Our service is founded on an ethos of excellence; the high standards expected of our students are modelled and set, by our highly skilled teachers and staff.
We believe that every child should be given the opportunity to succeed, regardless of their ability level. With the right teaching support and nurturing environment, we have seen many students reach successes that they, nor their parents thought possible.
Our student's progress is enhanced and maintained, as a result of our pioneering tutors who not only teach the students, but also work hard to provide positive reinforcements and encouragement, which in turn raises self esteem and confidence in the individuals.
The tuition we provide is of a high quality, that complements school work. We actively teach students using various resources and approaches. We do not get computers to teach our students or ask them to fill in numerous worksheets with no support from their teacher.
Students who receive tuition from us gain confidence and self belief. This renewed positive mentality makes for happy and high achieving individuals.
Our tuition service gets results, the students we have tutored go on to have many successes. They win places at the countries' top universities, they gain places at Grammar Schools and they pass their exams.